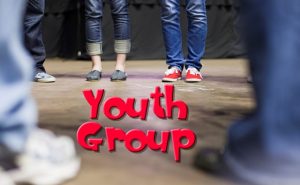 High School Youth Group meetings start:
Wednesday, October 2, 2019
6:30 – 7:45 pm
Located in the St. Francis Hall
If you are interested in joining Youth Group please call Rachel Vance from our Youth Ministry Team at (810) 686-9861 ext. 110
---
Sacrament of Confirmation
Confirmation preparation has been moved to 8th grade. Students in the 9th grade needing the Sacrament of Confirmation will join our 8th grade class for this year only. There will be a mandatory parent and student meeting Monday, September 9, 2019 from 6:30-7:30 p.m in the SS. Charles & Helena parish hall. Classes will be held at SS. Charles & Helena Church in Clio on Mondays from 6:15-7:30 p.m. Classes begin September 30, 2019.
Please click here for our parent letter and schedule:
—————————————————————————————————————————————————————
Christmas Skit Challenge!!!!!!!!!!!!!
The Youth Groups of St. Francis Xavier, SS. Charles & Helena, and St. Mary-Mt. Morris Parishes have been working hard on creating and directing Christmas comedy skits to teach the true meaning of Christmas. Please watch these three skits and vote on your favorite.
Skits titles: "A Merry Cruddy Christmas", "Do's and Don'ts" and "The True Meaning of Christmas".
Email your vote to Rachel at bookkeeperssch@catholicweb.com.
Thanks for watching and ENJOY!