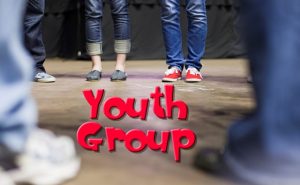 High School Youth Group
Due to social distancing we will be holding youth group and retreat team together every other week at SS. Charles & Helena Church youth room starting November 22, 2020.
Stay Tuned! We are hoping to offer high school catechism at St. Francis again in the near future.
Click here to download our Youth Group/Retreat Team Schedule
Sacrament of Confirmation
Confirmation preparation has been moved to 8th grade. Students in high school needing the Sacrament of Confirmation will join our 8th grade class. Classes have started and are being held at SS. Charles & Helena Church in Clio.
Click here to download our Confirmation Calendar
Confirmation Schedule 2020-2021
If you are interested in joining Youth Group or Confirmation Preparation please call Rachel Vance from our Youth Ministry Team at (810) 686-9861 ext. 110
————————————————————————————————————————————
Christmas Skit Challenge!!!!!!!!!!!!!
The Youth Groups of St. Francis Xavier, SS. Charles & Helena, and St. Mary-Mt. Morris Parishes have been working hard on creating and directing Christmas comedy skits to teach the true meaning of Christmas. Please watch these three skits and vote on your favorite.
Skits titles: "A Merry Cruddy Christmas", "Do's and Don'ts" and "The True Meaning of Christmas".
Email your vote to Rachel at bookkeeperssch@catholicweb.com.
Thanks for watching and ENJOY!